Welcome to Ananda Ayurveda Wellness & Yogalish!
Located in Tucson, Arizona!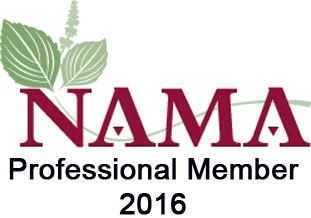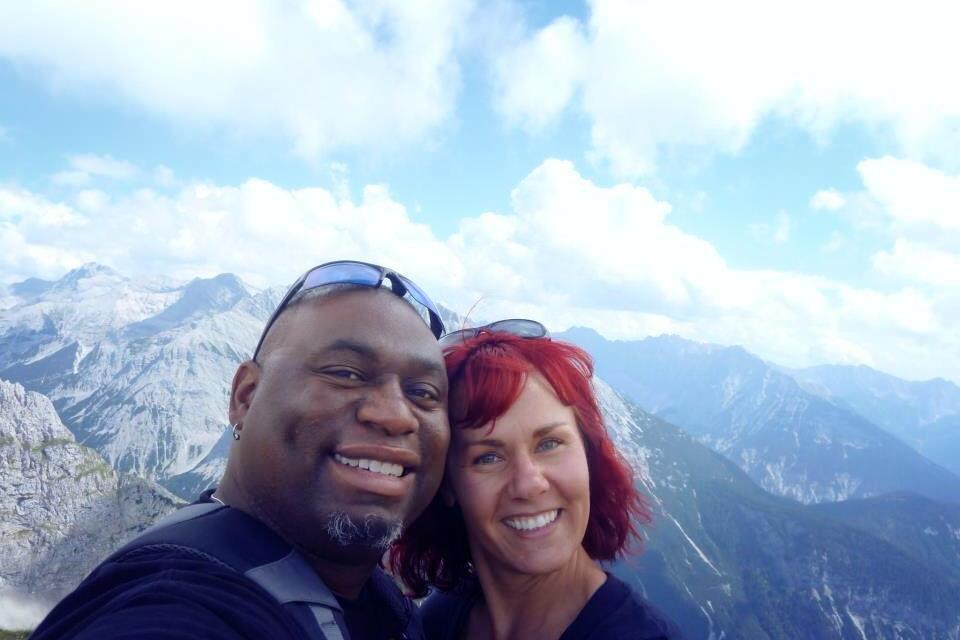 Meet wife and husband team Tanja and Bill!

Tanja Bungardt-Price, Certified Ayurvedic Practitioner, Certified Ayurvedic Counselor, Panchakarma bodyworker (Abhyanga, Svedana, Shirodara), Professional member of NAMA, Faculty member (Ayurveda studies) at Yoga Teacher Training (Heaven meets Earth, Evanston, IL) and Certified Yoga teacher (E- RYT 200).
Tanja is now offering consultations in 4 convenient locations around Tucson, Marana, Oro Valley and Green Valley.
Also available are skype or facetime consultations:
1. Ananda Ayurveda & Yogalish, 4822 W.Ferret Dr, Tucson, AZ 85742
2. Rooted Therapeutic Massage and Bodywork, 1600 N Tucson Blvd, Suite # 100, Tucson, AZ 85716
3. Forever Able Wellness, 205 W Giaconda Way, Suite #135, Tucson, AZ 85704
4. Body Balance Natural Health, 1151 S La Canada Dr Ste 109, Green Valley, AZ 85614
Please e-mail Tanja directly to make Ayurveda consultation appointments at YogalishAnanda@gmail.com or call (847)471-0588
Bill Price, Certified Panchakarma bodyworker (Abhyanga, Svedana, Shirodara, 5 sense therapies) and Certified Surgical Assistant
Please e-mail Bill directly to make an appointment for Ayurvedic Bodywork at AnandaYogalish@gmail.com or call (847)917-3666
Check out Bill's Ayurvedic treatments and prices under the "Panchakarma" tap
Find us on Meet up.com
http://www.meetup.com/Ayurveda-Panchakarma-in-Tucson/
Find us on Facebook
https://www.facebook.com/AnandaAyurvedaWellness
Upcoming Lectures, Workshops, Cooking Classes, Ayurvedic Training




October 15th 2016, 10:00 a.m. - 12:00 p.m.,

Lecture: "The Six Tastes in Ayurveda - Cooking Class",

Ananda Ayurveda Wellness &Yogalish, 4822 West Ferret Drive, Tucson, AZ 85742

Bring a hunger for food, knowledge and appetite.

This class holds a maximum of 15 people, please reserve your spot by e-mailing Tanja @ YogalishAnanda@gmail.com.

Join us to explore the 6 Tastes of Ayurveda for a balanced diet.

In this cooking class you will learn about the 6 tastes, their energies, their purpose and need for a balanced diet and life. You will also learn how to easily integrate all 6 tastes into every meal using whole, organic food and herbs/spices.

All six tastes should be eaten in every meal: sweet, sour, salty, pungent, bitter and astringent. That's because each taste has an intimate relationship with the doshas and personal balance.

Sweet, or madhura, taste is a builder of those tissues that are formed from earth and water. Hence, sweet substances strengthen Kapha. An overload of sweets, on the other hand, can create a Kapha imbalance, which needs to be corrected with pungent, bitter and astringent tastes and warming foods.

Salty, sour and pungent tastes strengthen Pitta. That is, they strengthen all those functions associated with a rise in temperature: metabolic processes, for example. An excess of these tastes, however, aggravates Pitta and needs balancing out with sweet, cooling foods.

Pungent, bitter and astringent tastes increase Vata and all phenomena to do with movement, penetration and cleansing of channels. If you need to pacify Vata, therefore, you need to focus on the sweet, sour and salty tastes and eat more warm foods.


October 22rd 2016, 12:00 p.m. - 2:00 p.m.,


FREE!!!!! "What's my Dosha? Intro to Ayurveda"

Tucson Yoga ,150 South 4th Avenue, Tucson, AZ

Ever heard about Ayurveda, Yoga's sister science and the doshas, your unique constitution?
Learn all about the elements (earth, water, fire, air and ether), their qualities and your unique constitution in this two hour lecture.

The three doshas: Vata, Pitta, and Kapha, are derived from the five elements. Also known as mind-body types, the doshas express unique blends of physical, emotional, and mental characteristics.
We're all made up of a unique combination of these three forces (Vata, Pitta and Kapha). Though everyone has some of each, most people tend to have an abundance of one or two of the doshas. This unique combination is determined at the moment of conception, and is your own personal blueprint, or prakriti (nature). As you move through life, the proportion of each of the three doshas constantly fluctuates according to your environment, your diet, the seasons, the climate, your age, and many other factors. As they move into and out of balance, the doshas can affect your health, energy level, and general mood.
You can achieve and maintain a vibrant and joyful state of health by identifying your mind-body type and creating a lifestyle that supports your unique nature. You will leave the lecture with an understanding of the elements, doshas and an understanding of what makes us all unique and how we can be happy and healthy using tools like diet, herbs, lifestyle, yoga, meditation and more.

October 23rd 2016, 5:30 p.m. - 7:00 p.m.,

FREE!!!!! "Intro to Ayurveda & Panchakarma",

As part of the Shanti movement, we are honored to give this free talk!

Modern Mystic Yoga Academy,1927 E Grant Rd, Tucson, AZ 85719




Join wife and husband team Tanja, certified Ayurvedic Practitioner and Yoga teacher and Bill, certified Panchakarma Therapist for this Introduction lecture.




You will learn about Ayurveda—literally, "knowledge of life"—

It is is a 5,000-year-old system of natural healing originating in the Vedic culture of India. Its goal is to help body, mind, and spirit regain their natural, optimal health through the proper balance of the five classical elements of ether, air, fire, water, and earth. Learn about the elements, their qualities and how they relate to you and the world around us.




In Ayurveda, the five elements combine in different ways to form the three doshas, or mind-body types: Vata, Pitta and Kapha. Your fundamental constitution, or Prakruti, is an unique blend of the three doshas that was determined at the moment of conception and will remain constant throughout your life. Your constitution determines how you react to various foods, colors, aromas, and general life habits; it also determines what will cause you, in particular, to become out of balance, sick, and diseased. Knowledge of your constitution, and how to live in harmony with it is essential to developing optimal health.

November 12th, 1:00 p.m. - 5:00 p.m.,


"Fall Wellness Workshop - Anxiety",

Learn and experience ancient and traditional holistic modalities for anxiety, stress, depression and PTSD!

This four hour mini retreat features lectures, demonstrations, mini-treatments, restorative yoga, yoga nidra and healthful food to help you in attaining and sustaining a sense of balance and releasing anxiety, stress, depression and PTSD.

We will provide vegetarian food, snacks and drinks specific for grounding, calming and strengthening for the Vata season (Fall).

Certified Ayurvedic Practitioner Tanja Bungardt-Price, Pancha Karma Therapist Bill Price of Ananda Ayurveda Wellness & Yogalish, Practitioner of Traditional Chinese Medicine Jamie Szybala, and Yoga Therapist Tiffany Georgia of Yoga Alchemy of Tucson have joined together to bring an an array of ancient tools and traditional techniques blended together to reduce unease.




Both Ayurveda and Traditional Chinese Medicine (TCM) are based on an energetic systems that address internal imbalances which degrade our optimal selves. Experience what these traditional holistic healing modalities have to offer. This mini retreat will include
Demonstration of Traditional Chinese Medicine
Demonstration of Pancha Karma techniques
Lecture on Ayurveda & Anxiety
Restorative Yoga and Yoga Nidra

Participants will also receive mini ayurvedic and TCM treatments for anxiety by Bill and Jamie.

Registration - Limited to 15 participants
$65 by October 31
$75 after

Please go on the link to reserve and save your spot.

Saying yes to this Meetup event will not reserve you a spot. You have to sign up at the Link below. Thank you!

http://www.tucsonyoga.com/events/fall-wellness-workshop-anxiety




December 10th, 2:00 p.m. - 4:00 p.m.,


"Food as Medicine-Ayurvedic Self-healing through Food",

Rooted in Education,1600 N Tucson Boulevard, Suite 100, Tucson, AZ

"Food as Medicine"- Ayurvedic Self-Healing through food

A two hour lecture with certified Ayurvedic Practitioner Tanja Bungardt-Price.

Food nourishes not only the body but the mind and your awareness as well. Learn how to choose foods for your constitution (dosha), emotional patterns and environmental fluctuations.
Healthy food is equal to a healthy body and a happy, healthy human being. Learn about the energetic effects of different foods, the role of taste in Ayurveda, their effects on the doshas, and their actions on the body and mind. You will learn the importance of proper food combining and give appropriate diets based on the season and geographical location.
You will gain important knowledge in balancing foods for your dosha and understanding the synergy of spices that can mitigate certain qualities of various foods.

$10 per person


January 7th, 2017, 2:00 p.m. - 4:00 p.m.,


"New Years Ayurvedic Detox",

Rooted in Education,1600 N Tucson Boulevard, Suite 100, Tucson, AZ

"New Years- Tridoshic-Easy- At Home-Detox Cleanse"

Over the holiday season, toxins can build up in the body. They find their way into us through foods, the air, water, chemicals, GMOs, pollution, preservatives and emotional stress.
Our own digestive fire, called agni in Ayurveda, also plays a role. Overeating during the holidays, and overall poor eating habits, can dampen agni and lead to a build-up of ama – which results in sluggishness, extra pounds, poor sleep or worse. Pressure from work, family and financial concerns may also build up and bog you down physically and mentally.

The build-up of ama, or undigested material, ends up stored in our cells, circulatory and microcirculatory channels, slowing everything down and gumming everything up, including the digestion and elimination processes. The Ayurvedic solution is this: given an opportunity, the body will detox naturally – it's built to do that.


This is a very gentle tri-doshic cleanse. We will teach your cleansing and detoxing tools you will be able to use even after the detox is over. Some of these regimens you end up loving and they will become of your daily routine to continue to stay ama (toxin) free.

$15

If you are interested in a stronger individualized detox according to special diseases/ symptoms etc like for example a liver detox, you can make an appointment with Tanja and we will do a personalized Panchakarma.





April 21st-23rd Yoga Teacher Training lectures and Practice, open to the public, please sign up on "Heaven meets Earth" website.

http://heavenmeetsearthyoga.com/workshops-and-events/?enrollments_widget%5Bprogram_ids%5D=11





April 21st, 2017, 6:00 p.m. - 9:00 p.m.,


"Ayurveda for anxiety, stress, depression and PTSD",

lecture and yoga practice

"Heaven Meets Earth", Evanston, IL

April 22nd, 2017, 9:00 a.m. - 12:00 p.m.,


"Yoga and Ayurveda",

lecture and yoga practice

"Heaven Meets Earth", Evanston, IL

April 22nd, 2017, 1:30 p.m. - 4:00 p.m.,




"Detox wih Ayurveda",




lecture and yoga practice




"Heaven Meets Earth", Evanston, IL






Tanja's Yoga schedule

Wednesday's 9:00-10:15 a.m.,Yoga for Beginners and/or Therapeutic Needs

First class is FREE, $10 after

Forever Able Wellness (205 W Giaconda Way, Suite #135, Tucson, AZ 85704, (520) 219-2400) http://forever-able.com/