Tanja Bungardt-Price, CAP
Kanyakumari Ayurveda and Yoga Wellness Center, Milwaukee

NAMA Board Certified Ayurvedic Practitioner, Certified Ayurvedic Counselor, Panchakarma bodyworker (Abhyanga, Svedana, Shirodara), Educator, Professional member of NAMA, Board member of CAC (The Council of Ayurvedic Credentialing), Ayurveda lecturer at University of Arizona Integrative program (IMER), founding member of Ayurveda Professionals of Arizona (APAA), Faculty member (Ayurveda studies at Yoga Teacher Trainings, Certified Yoga teacher (E- RYT 500) and certified Qi Gong teacher.
(520)-289-0238

Born and raised in Frankfurt, Germany, ​Tanja Bungardt-Price is a certified Ayurvedic Practitioner; Educator, Bliss Treatment technician; certified yoga teacher; professional member of the National Ayurvedic Medical Association, Educator, member of the faculty for Ayurveda studies, Yoga Teacher Trainings guest lecturer at the UofA Integrative Program, Tucson Arizona.

When Tanja was seven years old, her mother, who had been struggling with mental illness, committed suicide. Tanja has thus always been keenly aware of the challenges that people dealing with anxiety, stress, depression, and mental illness face, as well as the limits of western medicine in addressing these problems. Looking for alternative solutions, she started out with yoga, eventually becoming a yoga teacher. While traveling to India to study Ashtanga yoga in Mysore, she took advantage of the opportunity and visited multiple Ayurvedic clinics and practitioners to learn more about this ancient, holistic Indian medical system. After learning about the amazing results of Ayurvedic treatments for not just physical diseases but also mind illness, she came back to the U.S. determined to become an Ayurvedic practitioner.
She attended the Kanyakumari Ayurveda and Yoga Wellness Center to become an Ayurvedic Health Counselor, Ayurvedic Practitioner, and Panchakarma Technician.

Tanja's clients are an integral part of her journey along the path of Ayurveda and yoga—sharing her skills and knowledge with others is the natural fulfillment of that path. She offers natural, noninvasive solutions to support her clients' unique optimal health needs and address the underlying imbalances creating chronic health and pain conditions, including but not limited to digestive disorders, women's issues, postpartum imbalances, musculo-skeletal discomfort, immune system conditions, allergies, anxiety, stress, sensory-integration challenges, insomnia, and memory difficulties. A thorough intake process helps identify key symptoms and potential causes of imbalance and determine suitable treatment options. Be prepared to talk about yourself. Because Ayurveda emphasizes balance in all areas of your life, she will not only examine your body and read your pulse and tongue according to the ancient Ayurvedic system, but will also take an extensive personal and medical history, including questions about daily diet, profession and working conditions, exercise routines, relationships, and mental health. In addition to consultations, she offers education.

Tanja teaches yoga, and qi gong with humor, compassion and love.
Influenced by her Iyengar Training she focuses on alignment and the therapeutic power of yoga and the influence of Ashtanga and Vinyasa links her poses together.
Tanja's knowledge and understanding of Ayurveda provides a tremendous support to her yoga teachings. She understands the unique needs of each student.
Her life long journey of yoga and Ayurveda is ongoing. She graduated from Kanyakumari, Yoga and Wellness Center in Milwaukee, where she is studied to become an Ayurvedic Health Counselor, an Ayurvedic Practitioner and Panchakarma Technician.
She trained and became certified at Moksha (Chicago, IL) under Daren Friesen (http://www.mokshayoga.com/), where she learned the Vinyasa style. She has assisted in 2 yoga teacher trainings under Daren Friesen.
Tanja apprenticed under Gabriel Halpern, owner of Yoga Circle and student of BKS Iyengar (http://www.yogacircle.com/gabriel.html), where she learned about Therapeutic Yoga in the Iyengar tradition and traveled to Mysore, India where she studied with Saraswathi (http://www.saraswathiashtanga.com/saraswati.html), Pattabhi Jois (http://kpjayi.org/) daughter, to study Asthanga.
She participates in many yoga classes and workshops with amazing teachers (Gabriel Halpern, Sean Corn, Tias Little, Micheline Berry, Bo Forbes, Jim Bennitt, Kino MacGregor, Jonny Kest, Dr Indu Arora, Cornell Colbert, Saraswati Jois, Sat Inder, Lisa Schrempp) and peer mentors to continue her growth.
Tanja went to Mysore, India for 2 months, to study at the Ashtanga Yoga Research Institute founded by Sri K. Pattabhi Jois http://kpjayi.org/ , under his daughter Saraswathi http://www.saraswathiashtanga.com/saraswati.html.
Ashtanga and her trip to India opened a whole new inspiring experience into her life.
"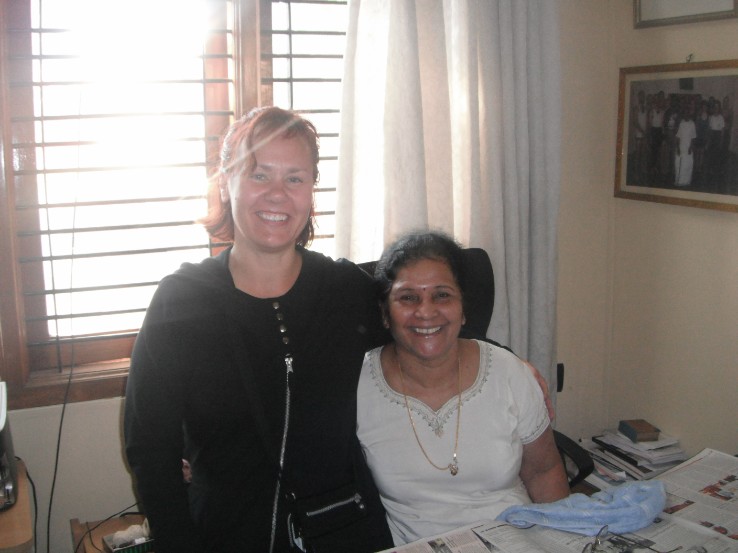 Saraswathi and Tanja in Mysore, India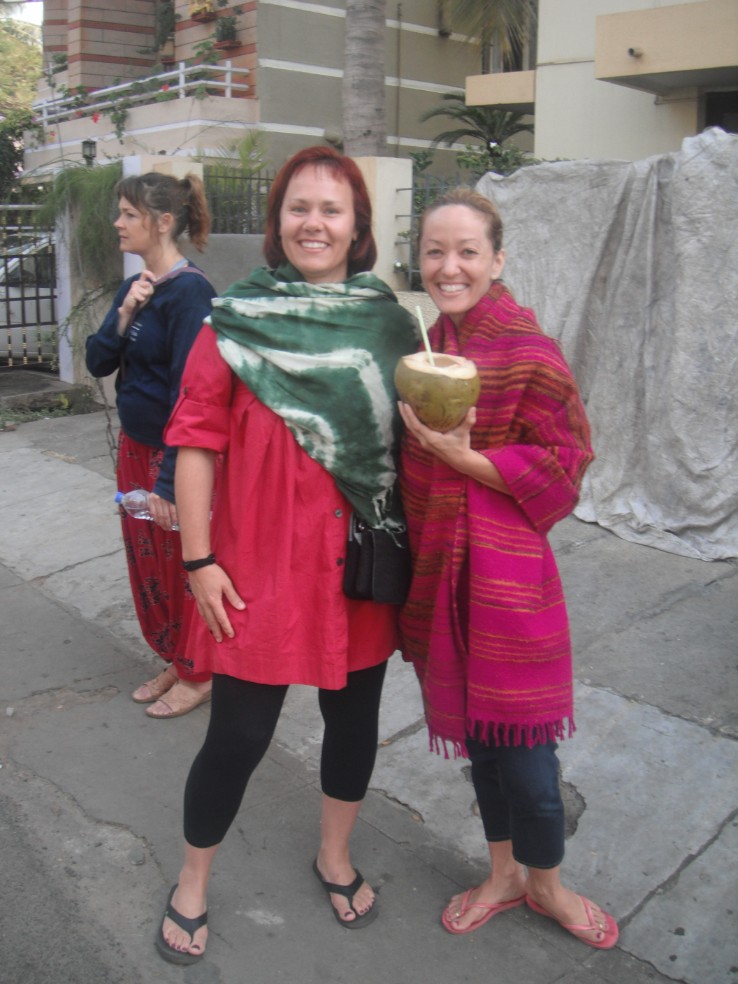 Tanja and Kino MacGregor in Mysore, India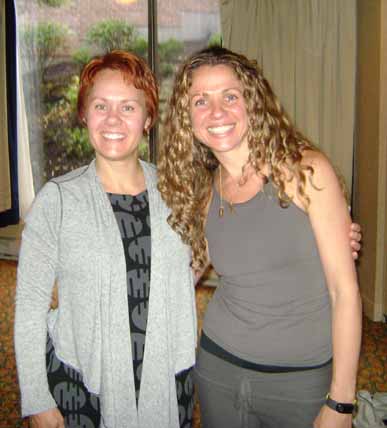 Sean Corn and Tanja at the Midwest Yoga conference
Tias Little and Tanja at Anatomy workshop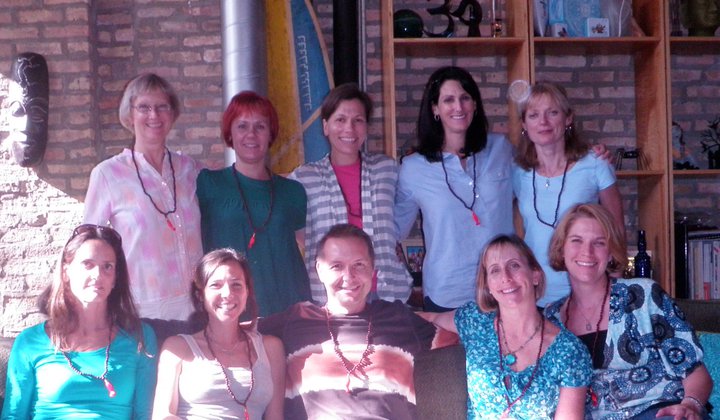 Graduation from Yoga teacher training with Daren Friesen,
director of Moksha, Chicago, IL
Bill Price, HHP, LMT, PK Therapist, Aroma Educator
(520)-528-0445
Kanyakumari Ayurveda and Yoga Wellness Center, Milwaukee, WI
Arizona School of Integrative Massage School, Tucson, AZ
American College of Health Sciences, Portland, OR
A Certified Panchakarma Therapist (2013), Educator, Licensed massage therapist (2021) Holistic Health Practitioner /Aromatherapist (2022) and formerly worked as a Certified Surgical Assistant worked in the Women's Health Field and Surgery for more than 20 years.
Bill is trained and very knowledgeable in multiple Ayurvedic treatments, and is known for his body, mind spirit approach to his own creation of "Holistic massages". He also co-leads with his wife Tanja Ayurvedic lectures, workshops, classes and demonstrations in Ayurveda and Ayurvedic treatments and the specific ayurvedic detox program called Panchakarma. This husband wife team are CEU providers for massage therapists and body workers (NCBTMB) and Yoga Alliance CEs.
The book "Perfect Health" by Dr. Deepak Chopra; stands as the inspiration to his blending of Western Medical Experiences, Scientific Researched Approaches and Holistic Vedic Knowledge. Bill's advanced anatomy and physiology experience allows him to immediately connect to his client's physical needs… His kind open heart approach allows him to connect to the client's energy, which ultimately yields to balance their mind and spirit.